...providing English coaching for executive learners.
When you study, we fund a girl's education fees.


♥ KEEP HEALTHY AND STAY SAFE
NOTE: English sessions are via FaceTime / Skype / Zoom, until further notice.
2022 Calendar
ALL lessons are currently online.
Coaching sessions are in progress all-year-round.
Contact your Coach directly for : study info, material, scheduling etc.
---
ENGLISH EXAMS - DATES & INFO


Students
Our team of English teachers have trained learners around the world: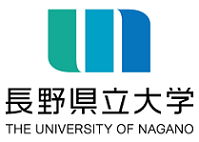 ---
SAP Executive Learners:
Processes & conditions - Please visit SAP PORTAL - SAP Portal --> Employee Services --> Learning Resources
Note from SAP HR: The class cost is borne by the cost center of your manager, so you need before signing up for a course, a written consent of the supervisor and the relevant management team member."
Recognition
Much gratitude to all our Students, Teachers and Partners. All proceeds from tuition fees go back into operating costs and teacher honorariums. A portion of proceeds and all donations go to girls' scholarship funds.
Energizing Learners, Enhancing Lives
May D. Gavini